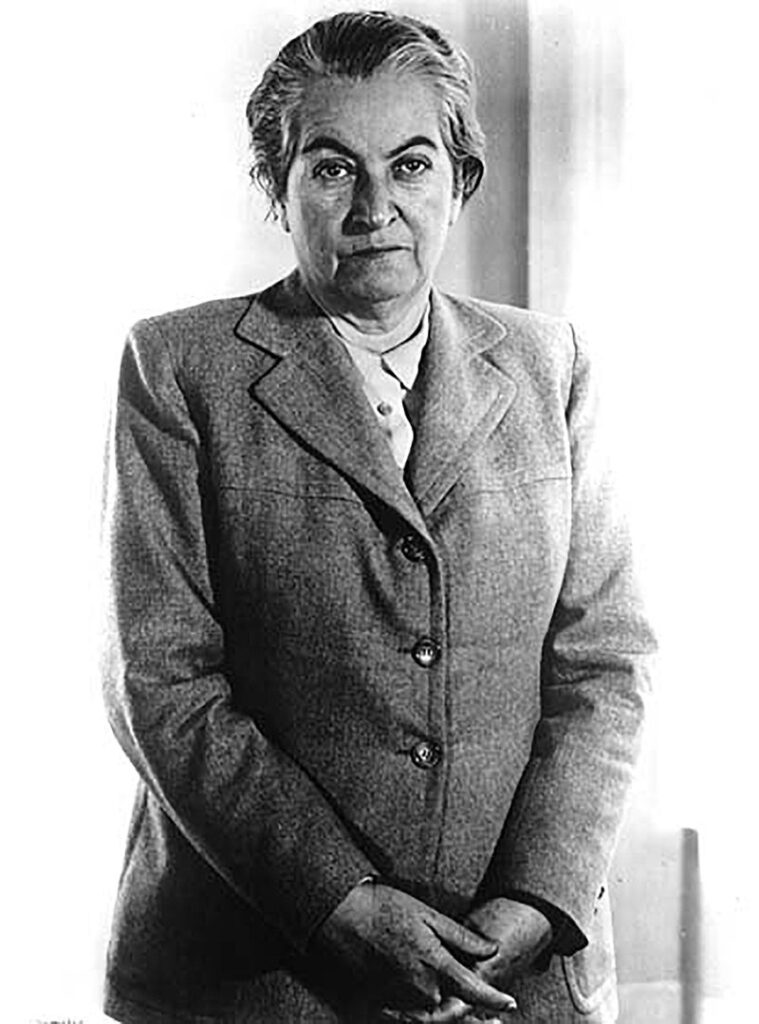 GABRIELA MISTRAL
YOUTH POETRY COMPETITION 2020
The IN Series is a non-profit opera company in it's 39th year here in Washington, D.C. This year marks the 11th year that the IN Series has held the Gabriela Mistral Youth Poetry Competition. Born in Chile, Mistral was the first Latin American to receive the Nobel Prize in Literature in 1945. She was a prolific poet and essayist, a public school teacher and an architect of public education in Latin America. Mistral was an advocate for the rights of women, minorities, indigenous populations, and children. The Gabriela Mistral Youth Poetry Competition celebrates Mistral's legacy every year by inviting youth from ages 11 – 19 in the D.C. and Baltimore metropolitan regions to submit poems on any topic in English, Spanish, Portuguese, any indigenous language in the Americas, and/or a combination of these languages. This year, the IN Series partnered with the United States Library of Congress Hispanic Division and the Chilean Embassy in Washington D.C. to commemorate the young poets with their friends, family members, teachers, judges, and fellow poets, in our virtual ceremony in October 2020.
This year's judges include Professor of Latin American Literature at Georgetown University, Dra. Gwen Kirkpatrick; historian and poet, Dra. Carmen Alicia Morales; the founder of our competition, Mattías Kraemer; and Georgetown University Center for Latin American Studies graduate students, Aiyanna Maciel and Nelcy Ávila.
Boriana Benev of the Embassy of Chile in Washington, DC, opened our ceremony on Saturday, October 3rd, and we were honored to be accompanied by our special guest, Chilean poet, Rosabetty Muñoz.
We're grateful to Bonnie Rideout and Jesús Medrano of the Celtino Foundation for their continued and generous support of the competition; the Embassy of Chile; and our new collaborator, the Hispanic Division of the Library of Congress.
Lastly, we're grateful to Fernanda Martínez Varela, Editor-in-Chief, and Nelcy Ávila, for featuring the 2020 winners of the Gabriela Mistral Youth Poetry Competition in Plaza Pública.
Dra. Anna Deeny Morales, Competition Chair***
The following journal entry shares the winners of the 2020 Gabriela Mistral Children's Poetry Competition:
LEVEL I (AGES 11 TO 13)
1ST PLACE
"SINGING SONGS OF HAITI" BY GRACIANA KABWE
"SMEARED IN YELLOW AND ORANGE" BY CHLOE SON
2ND PLACE
"LOS COLORES DEL BORINQUEN" BY BEATRIX CARTER
"SEOUL" BY CHLOE ELLA SONG
3RD PLACE
"WARS" BY MARIE-CELESTE PESSEY
"HAPPINESS" BY LEXI ORR
"DYING LIGHT" BY JACKSON SADE
HONORABLE MENTION:
"THE CANDLE" BY CLAIRE CHI
"THE FROSTED FOOTBALL FIELD" BY GOBIND GOSAL
"THE JOURNEY OF THE SUN AND MOON" BY ANA L. MARTINEZ
"CULTURE" BY NOUSHIN RAZI HOWE
CARLA HÜBNER PRIZES
"I WALK DOWN THE ALLEYS" BY YANET AWET
"THE BEAR AWAKENS" BY LAUREN JAIN
"EL ARTE DE LA POESÍA" BY CHARLIE KERRY
"2020" BY ALEXANDRA NICOLA LAUREN
LEVEL II (AGES 14 TO 16)
1ST PLACE
"GOODBYES ARE NEVER SATISFACTORY" BY BINTOU SANGARE
2ND PLACE
"LA CHICA SUICIDA" BY DIANA MÉNDEZ-ARGUETA
LEVEL III (AGES 17 TO 19)
1ST PLACE
"2.0.2.0." BY MEGAN MEEHAN
2ND PLACE
"NEW LIFE" BY SEBASTIÁN GUZMÁN GÓMEZ
3RD PLACE
"PREOCUPADO POR PREOCUPACIONES" BY OLIVIA ROARK
POEMS
LEVEL I (AGES 11 TO 13)
"SINGING SONGS OF HAITI" BY GRACIANA KABWE
I try to let the words
roll off
my tongue,
but sometimes,
they get
stuck between my
teeth.
Mama tells me to slow everything
way down.
I want my vowels
round
like the spoon spinning
round
the pot of griot
sizzling, singing songs of
Haiti. Between chews of
crunchy gratin, I
mumble my mediocre
French.
I listen to my mother's sweet,
slow voice,
and the strength
of my heritage is beating
its song
in my ears.
"SMEARED IN YELLOW AND ORANGE" BY CHLOE SON
The sky bleeds into
crimson smeared in yellow and orange.
Awaiting the twinkling dots that
shimmer and shine, the deep
and sinking sun retreats
into the black pool of the night sky.
Glowing so proud, the snowy colored moon
hovers above
the green bushy wilderness.
The pale grey crescent a smile
from the cheshire cat.
Below the moon in the light
the creatures do stir,
letting the light engulf their bodies whole
like a proud tigress feasting on her prey.
Her wet dewy lips kiss the Earth
falling and falling, following the paths
carved in the dirt. Trickling
into the river, flowing
downstream to the bottom of the black sky,
swirled with purples, pinks, and blues,
splattered with golden glittering specks, stars.
"LOS COLORES DEL BORINQUEN" BY BEATRIX CARTER
I stare at my wall and see Vejigante
staring back through his empty eyes.
He's covered in hand-painted colors
rojo, anaranjado, amarillo, verde, azul, morado, y un poco de gris.
Rojo, the color on every wall of the Parque de Bombas.
Anaranjado, the vibrant fruits that melt in my mouth.
Amarillo, el sol que me da besos en la playa.
Verde, El Yunque with her plants covered in dew.
Azul, the sky that mirrors the ocean.
Morado, the color of the small sea glass I find en la playa.
Gris, the sky after Maria hit her shores.
When you say the name Puerto Rico,
I think of all these colors,
los colores del Borinquen.
"SEOUL" BY CHLOE ELLA SONG
Seoul
is densely populated with people
like how mulgogi swim in the ocean.
Seoul
has tall skyscrapers all around the city
like namus giving shade to animals all around a forest.
Seoul
is lit up by all of the lights in the buildings
like how the haneul is lit up by the stars.
Washington D.C.
is like a tank with three fish, not heavily populated.
Washington D.C.
is like paper, flat and not full of tall buildings.
Washington D.C
is like a shadow, dark and only dark.
Seoul is where my culture was born
but Washington D.C. is where it lives.
"WARS" BY MARIE-CELESTE PESSEY
Oh say can you see
What our country has become
Through sadness
Through suffering
Through giving up hope
Sometimes we ask ourselves:
Was it all worth it?
To win a single battle
But then to fight another war
It all started when we came
Burning the hope of others
Looking for opportunity
Claiming unity
Claiming that we were one
We won our independence
Planting a seed of hope
Even though we weren't unified
We weren't one
Men were enslaved
Women were enslaved
Children were enslaved at their birth
Because of the color of their skin
So we shouldn't have been angry
When they decided to fight back
We weren't unified
We weren't one
The Union won and Reconstruction followed
Trying to integrate ourselves
But people still found ways
To make the injustice continue
As we drowned our seed of hope in water
The wars followed in a blur
The first World War starting
The second ending
As the Cold War walked in
Silent but deadly
Being fought simultaneously
With the Vietnam War
After each we claimed
That we were unified
That we were one
Planting that seed of hope over and over again
But then drowning it in too much water
Over and over again we claimed
That we had torn down that
Cold
Gray
Impenetrable barrier
Separating us
Conquering us
Defining us
Although the only ones that we were lying to
Were ourselves
Your gender would determine your job
Or if you had one at all
If you weren't from the chosen half
You would stay at home
We weren't unified
We weren't one
We are still fighting
Battles fought
Out of our own prejudice
Against difference
Out of fear
If we don't put aside our differences
We won't be unified
We can't be one
But if we water that seed of hope
Of peace
Of unity
Together
We can be unified
We can be one
We can be America.
"HAPPINESS" BY LEXI ORR
To some, I am just a sunny day
or your birthday.
But I am both those,
and more.
I am laughter after your friends
crack a joke.
No homework
one night,
getting everything right on a test.
I love you so much!
People say,
I want to be you,
you are the best!
Those people are right.
Maybe I am the
best feeling in the world,
but it is normal for me to
get stuck behind a cloud.
Maybe your brother teases you
and I slowly fade away.
But it is my job to
fight and kick and push
my way out of the cloud
to be the best
in time for dessert.
"DYING LIGHT" BY JACKSON SADE
Heartbeat thrums
the beat of a drum that rhythmic pattern won't subside for now
two brown eyes
a white hue of hair
this precious life
won't subside for now
the foliage of a birch
cascading to the ground
bright hues of green won't subside for now
the sage old soul mirthless in winter heart beating slow won't subside for now
"THE CANDLE" BY CLAIRE CHI
I sit in the cold night,
holding the
burning candle as my only warmth
as I tighten myself into
a tight small ball.
In the candle's bright yellow light,
I see a vision of me holding
what I see as a red rose.
The cold and ferocious wind is ripping the petals off the rose,
making the rose
smaller,
smaller,
until it is gone and the light of the candle
suddenly goes out.
I sit feeling cold and frozen that I almost can't feel myself
as I struggle and try to relight the candle
but fail
and fail
until I finally give up like that red rose with no more petals
and I look up and see nothing except a pitch-black sky.
"THE JOURNEY OF THE SUN AND THE MOON" BY ANA L. MARTINEZ
When you fail your gold goals, and you fall apart.
The Sun and Moon come and help you restart.
But can you be strong when you are not right?
Listen to God and follow his shining white light.
Spending time with your loved ones makes you happy.
But the spoil rich yells, "Make my latte snappy!"
Not all people are always rich and poor.
What matters is that you are here because of the great and powerful Lord.
The white cold moon describes your fear.
But then you see the Sun and come to hear.
Life is a purpose which is not always great.
Work hard to get that purpose and try to activate.
The sunlight of the sun leads you to its bright yellow glow of light.
But see the moon in the midnight sky and look what is right.
Both are here to sing your enchanted long story.
Then you celebrate with your loved ones with all your glory.
Please stay positive there is a generation waiting in the future soon.
The white bright sphere in the night sky, specifically the moon.
The day is bright, lava and magma rising high above.
Bringing sunlight and spring, saying things that are love.
History is important but not always true.
Angels arrive to watch over others, which is something very new.
I know things that people hide in the shadows and never talk about.
Now the sun is shining then the clouds block it and darkness comes to shout.
The Sun is saint and here to bring light.
Bring the spring and summer with all you are right.
Kids are awake and ready to have fun.
Parents try to stay positive, especially in the hot sun.
Traveling north to see the moonrise.
So breathtaking, even in the forest blue skies.
Kids are tired and ready to read in the comfortable soft bed.
While the parents are sleeping, goodnight they said.
The Moon and the Sun they are harmless and peace.
Look at them, oh and do not hurt your eyes at least.
No one realizes what they are doing in their lives.
People also lose control, with rage in their eyes.
School and work are something we all mostly love and not.
But we must do it no matter what.
The journey the Sun and Moon take, might not last long.
But hear the nature environment, like it is a magical song.
Stay by the river, walk near the garden, build a pile of leaves in fall.
And build a snowman of snow.
Life is not always perfect, soon as you search, you will know.
Art and writing are my things to do when I am feeling low.
God and Lord thank you to bring the life I have worked for.
The Sun and Moon bring me lifetime memories and more.
Sunset and Moonrise, God skies and Lord's meetings.
Thank you for your time, and for reading.
"I WALK DOWN THE ALLEYS" BY YANET AWET
I walk down the alleys
Race down the streets
Take off my shoes
And feel the warmth beneath my feet
As i wish the two colors will come in peace
Black and white, white and black
We are human
What is wrong with that
Why do they treat us like the animals
As i run i want to find peace but wherever i go
I hear hunting sounds of violence and crime
So i have to go back
"Home"
Where my skin and color is a crime
Oh how i hate this place
Wish i could run away
But i am scared for my family
For their tortures lead to wails of cries
And if they cry i cry
Why are they treating us like this, oh god please answer our prayers
For we have done nothing wrong
It had to start with christopher columbus
For he said that we would become friends
But then just because of his greediness
And our color he killed our color
He killed these native americans and we were next
Oh god please answer our prayers even if they broke our hearts
And got on our nerves please
Bless these people for they have the wrong image in their mind
For freedom waits in the bottom of the soles of my feet waiting to be free
So hear my words god so i can finally fly free
LEVEL II (AGES 14 TO 16)
"GOODBYES ARE NEVER SATISFACTORY" BY BINTOU SANGARE
Goodbyes don't have much purpose
Your childhood is something you have to say goodbye too
But it somehow always follows us, lurking.
To voice a goodbye; to try and end something
That keeps lingering
And leaves scars that will forever remain within you.
To declare "adiós," loud and clear:
To outright oppose; who has the power to do so?
Who discovered the opportunity
That lets us break free of rusted chains
Whether deserving or not?
To declare "au revoir": to abandon, to forget
Who knows how to fully forget?
Who has the knowledge of the tides that never end
In what we have the audacity
To call an alternative?
There are so many ways to say goodbye;
There are so many ways to express goodbye.
To scream and shout with all your might
Because someone is shouting back –
Or to be drowned in the tides of sorrow
Because so much needs to be said
Yet so little is uttered.
Goodbyes are never and can never be satisfactory.
"LA CHICA SUICIDA" BY DIANA MÉNDEZ-ARGUETA
Cuando está con sus amigos todo va increíble
pero llegan los que las critican y se convierte en un día horrible,
siente que está lista para darse de caída
pero ve a su familia y se paraliza su vida.
Esperanza con solo 13 añitos de edad
ve que su mundo está lleno de maldad.
Trata de actuar como si nada pasara, pero los recuerdos llegan a su mente
y todo el ambiente se torna diferente,
frío lleno de oscuridad, pensando escribir una nota suicida
piensa… "no vale nada mi vida"
…otro día llega su mamá con una sonrisa en la cara y le pregunta cómo está,
ella le responde "mamá estoy bien", su mamá cambia la cara porque sabe que miente
y sin aquella sonrisa le responde; si necesitas algo mmm…
ya sabes dónde.
Salió su madre de su habitación,
con gran sentimiento Esperanza entró en depresión.
Sola, desconsolada
toma un bote de pastillas y se las toma toda desesperada,
con un cuchillo haciendo profundas cortadas,
repitiendo aquella frase
"mi vida no vale nada"…
cayendo en su cuarto con su nota en su pecho,
con su cerebro apagado sin analizar lo que había hecho.
Unas horas más tarde su mamá regresa,
la intenta despertar, pero ve que no despierta.
El corazón de su mamá empezó a latir con fuerzas,
ella sintió un frío en su cuerpo como una alerta.
Empieza a decir "hija despierta"
pero luego se dio cuenta que su hija ya estaba muerta.
Llega su padre a la habitación
ve su esposa abrazando a Esperanza sin consolación.
Al día siguiente ahí en la escuela pusieron un recuerdo con una foto y una vela.
Luego a todos se les avisó que la gran Esperanza la vida se quitó.
5 minutos de silencio le hicieron a su honor
recordando con mucha tristeza y sabiendo que se fue con un gran rencor.
Los alumnos de la escuela se culpaban a sí mismos
pensando que por su culpa Esperanza había caído en aquel abismo,
unos por criticarla y otros por no haberla ayudado cuando lo necesitó.
En la vida de su madre todo cambió, empezó a sentir dolores en el corazón,
y el padre ya no era él mismo, empezó a tomar y su vida arruinó.
Su familia la lloraba toda desesperada
al saber que ya no la veían con su sonrisa ahí en la puerta parada.
Cuando Esperanza estaba en vida pensaba que a nadie le importaba
pero estaba equivocada, a todos les importó
pero no lo demostraron hasta que se suicidó.
Esperanza se fue dejando un vacío en su corazón.
Cuando Esperanza al cielo llegó sintió aquella paz
pero se arrepintió cuando su alma vio el vacío que dejó.
Quería regresar el tiempo para atrás
para no equivocarse y abrazar a sus papás.
No te dejes envenenar por pasadas y que nunca te hagan decir
"MI VIDA NO VALE NADA"
LEVEL III (AGES 17 TO 19)
"2.0.2.0" BY MEGAN MEEHAN
Numbered were the Autumn days
And scarce was Winter's chill
The winding springs of time were set
`Till chiming strokes rung still
Unassuming figures browsed
And drenched themselves in words
Immersed were they in stories deep
Reality then blurred
What seer could see the irony
Or oracle the fear?
What prophet of predictions
Could know the change in year?
As scholars learned and read their works
Astonishing at first, Indifference told the telling tales –
But narratives reversed
Raskolnikov, where have you gone?
Where do you hide the sin?
Among the pages of a book,
Or now the world we're in?
His thoughts – his only company
Are now not his to hear
Severed from our sanity
We bear that slavish sheer
When shall our Sonia bring the light
– Our hope to carry on –
When will the sickness of our world
Be claimed as sorrow's spawn?
Though no crime was committed
A punishment still reigns
And the homes once sanctuaries
Have emanated chains

It seems that we are locked away
And here in anguish wait
Like Gregor waking suddenly
To a sore and pesty fate
A sickness has befallen us
A bug unchaste – impure
Yet which is worse – I do not know
The ailment or the cure?
Identities are so soon lost
Among the wonderings
Of what we are – and who we were –
Or why we've useless wings
The human race has undergone
A metamorphosis
Startled from our hazy dreams
Spun by that skilled Morpheus
And now with only kin to see
We daydream deeper still
And lost in abnormality
Weakened is our will
Marlow, take us in your skiff
And weave a tale or two
But let not all our hearts become
Darkened through and through
Think not too hard, think not at all
And maybe it will fade
The pounding of the peacefulness –
The quiet plague's parade
To where does this strange river run –
Who do we seek to find?
Society is all but gone,
As we have been confined
Gazing out the curtained walls,
We hear no sound, nor life
The silence plays an eerie tune –
A sickness for a fife
The Fates must chuckle in their dark
And dampened nest of strife
Their sickened wreath of circumstance –
Has turned a crown to scythe
Yet let us pray not all is lost
For tales are known to end
And isolation cannot reap
The flowers as they mend
"NEW LIFE" BY SEBASTIÁN GUZMÁN GÓMEZ
COVID19, you have changed my life,
you came out of nowhere,
you took me by surprise,
I wasn't prepared to deal with you
Who was anyways?
Tú has cambiado mi vida,
me has dejado sin trabajo,
y no tengo con qué pagar
abogado, renta, línea de teléfono,
ni para comprar comida.
Tú has cambiado mi vida,
extraño ir a la escuela,
extraño ver mis maestros,
extraño sus regaños por llegar tarde.
Extraño mis compañeros, inclusive aquellos
que no me caen tan bien,
extraño sus bromas y chistes flojos
extraño no poder ser como yo soy.
Covid19, because of you I am alone
isolated, disconnected
I feel prisoner of my own space,
I feel alone.
I long for the simple pleasures of life
I took for granted
eating tacos with my cousins
walking freely in the park
breathing fresh air
feeling the sun on my face.
COVID19,
¿Será que eres una señal
para que los seres humanos
tomen conciencia?
¿Para que cuidemos mejor nuestro planeta?
¿Para que seamos más generosos,
más amables, más humanos?
¿Para que veamos la esencia de la vida?
"PREOCUPADO POR PREOCUPACIONES" BY OLIVIA ROARK
Reimos—
y el sonido está lleno de
los pensamientos
que no nos permitimos pensar
Charlamos—
y andamos alrededor
de la distancia
que queda entre nosotros
Cantamos—
y la música sopla por
nuestras mentes mezcladas,
embrollando en el viento
Acercamos—
pero hay algo que nos para:
el temor de no temer
el dolor de no doler
Nos cazamos
***IN Series es un teatro de ópera sin fines de lucro que lleva 39 años en Washington, D.C , siendo la primera compañía de ópera del mundo en desarrollar su temporada de funciones 2020-2021 de manera completamente virtual. Hace 11 años que IN Series lidera el Concurso de Poesía Juvenil Gabriela Mistral, en reconocimiento de la poeta chilena, quien fuera maestra de escuelas públicas, poeta prolífica, ensayista y una arquitecta de la educación pública en América Latina. Mistral es conocida por su defensa de los derechos de las mujeres, las minorías, las poblaciones indígenas y los niños. El Concurso de Poesía Juvenil Gabriela Mistral celebra cada año su legado invitando a jóvenes, de 11 a 19 años de las regiones metropolitanas de DC y Baltimore, a enviar poemas sobre cualquier tema en inglés, español, portugués, idiomas nativos de las Américas y/o una combinación de estos. Este año, IN Series se asoció con la División Hispana de la Biblioteca del Congreso de los EE.UU y la Embajada de Chile en Washington D.C., para conmemorar a los poetas jóvenes en compañía de amigos, familias, profesores, jurados y poetas reconocidos en una ceremonia virtual en octubre de 2020.
Este año el jurado estuvo compuesto por la profesora de Literatura Latinoamericana de Georgetown University, Dr. Gwen Kirkpatrick; la poeta e historiadora Dr. Carmen Alicia Morales; el fundador de nuestro Concurso Literario, Mattías Kraemer; y los estudiantes graduados del Centro de Estudios Latinoamericanos Aiyanna Maciel y Nelcy Ávila.
Boriana Benev, de la Embajada de Chile en Washington, DC, abrió la ceremonia el día sábado 3 de octubre, siendo un honor contar con la compañía de nuestra invitada especial, la poeta chilena, Rosabetty Muñoz.
Agradecemos a Bonnie Rideout y a Jesús Medrano de la Fundación Celtino por su continuo y generoso apoyo a este concurso; a la Embajada de Chile; y a nuestro nuevo colaborador, la División Hispana de la Biblioteca del Congreso de USA.
Finalmente, agradecemos a Fernanda Martínez Varela, editor general, y a Nelcy Ávila, por publicar a los ganadores del Concurso de Poesía Juvenil Gabriela Mistral (2020) en Plaza Pública.
Dra. Anna Deeny Morales, Presidenta del concurso literario.